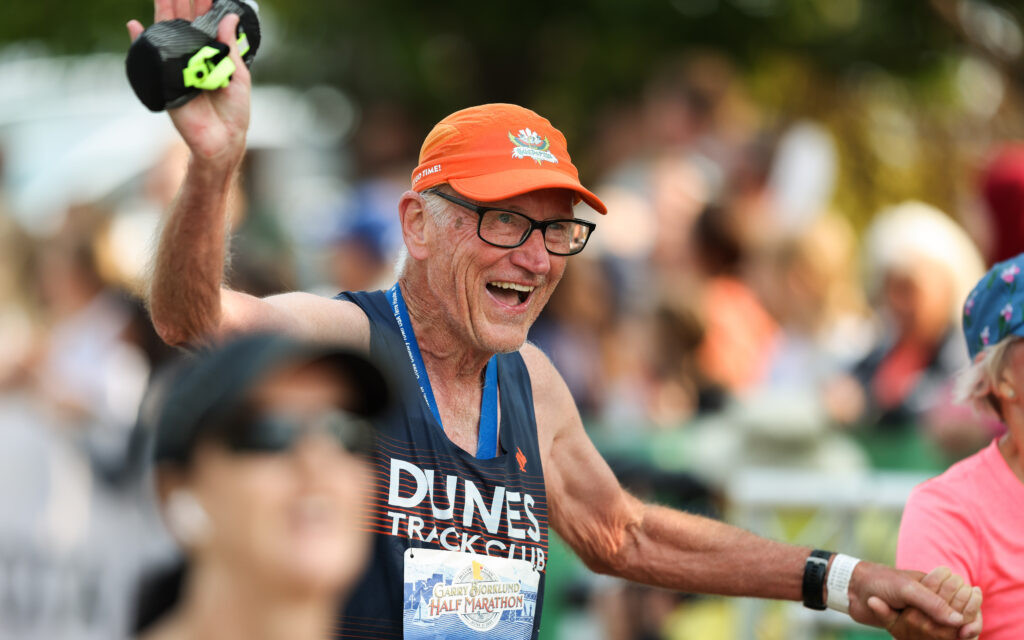 Since its inception in 1977, Grandma's Marathon has relied on the community. It is because of the support we've received year after year from businesses and individuals in the Duluth area that our race has grown to become one of the largest in the United States.
Grandma's Marathon weekend brings with it a nearly $21 million economic boost to our region, and runners return to our race year after year because of the experience and hospitality they receive from our community.
We couldn't do it without you, and we wouldn't want to! The passion our community has for Grandma's Marathon is what gives our race its small town charm, and the contributions you've made over the years are what allow us to keep improving the world class experience for our participants, volunteers, and spectators.
Thank you for all you do, and an extra big thank you to those listed below for their contribution to our 2023 Donation Campaign. Your generosity will help guarantee the continued success of Grandma's Marathon and the further development of our events for years to come.
2023 PLATINUM SPONSORS ($1,000+)
2023 GOLD MEDAL SPONSORS ($500)
Adele Hartwick
Anderson, Kuiti, & Asumua PLLC
Black Bear Motel LLC
Minnesuing Acres
P&R Companies
Twin Ports Dermatology
Twin Ports Paper
2023 SILVER MEDAL SPONSORS ($250)
Ascential Wealth Advisors
Bell Bank
Co-Op Light & Power
Do North Pizzeria & Pub
Duluth Insurance Agency, Inc.
Interstate Parking
Kleiman Realty
LW Survey-Pulsar Operational Boundary
Tru by Hilton
UMD LSBE
Uncle Loui's Cafe
2023 CORPORATE SPONSORS ($100)
AmericInn of Silver Bay
Center for Alcohol & Drug Treatment
Choice Unlimited
David A. Croke, CPA, Ltd.
DiscoverPC Computer Solutions Center
Downtown Duluth
Earthwood Inn
Economy Garages
Food Safety Guy
Gronk's Bar & Grill
Harbor Insurance
Inter City Oil
North Shore Federal Credit Union
North Shore Scenic Railroad
RDF, Inc.
Sheet Metal Solutions
Two Harbors Federal Credit Union
2023 MILE MARKER SPONSORS ($50)
Ari Network Services
Contract Tile & Carpet
Duluth Ghost Tours
Globe News
Jaw's Computers
Jen Thomas
Katherine Pendergast
Lynette's Portrait Design
Northwest Outlet
The Spice & Tea Exchange
Whole Foods Co-Op
Wilderness Wellness Chiropractic
2023 REGISTRATION SPONSOR ($25)