Volunteer registration for the 2023 Grandma's Marathon weekend will open on January 1, 2023.
KEY AREAS IN NEED OF VOLUNTEERS

Race Packet Pickup (Thursday & Friday)
William A. Irvin 5K (Friday)
Water Stations (Saturday)
Course Marshals (Saturday)
Finish Chutes (Saturday)
Sign up to get email updates about volunteering for Grandma's Marathon 2023!
World Class Event, Small Town Support
We asked our runners, and we agree with them — Grandma's Marathon have the most compassionate and energizing community of volunteers!
Every year, our small group of communities hosts more than 20,000 participants on race weekend, and we certainly couldn't take care of them without your help.
Simply put, Grandma's Marathon is a world-class event with small-town charm because of our volunteers! There's a reason our race has been around for more than four decades and has grown into one of the largest marathons in the country.
That reason is YOU!
People from all around the world know that when they come to Grandma's Marathon, they're going to get a very special experience.
For more than four decades now, our community has come together every summer to do something extraordinary, and that commitment has been shared and echoed across the globe. You make all the difference, thank you!
Anyone interested in volunteering is welcome to join our G-Team Facebook Group to stay up-to-date on upcoming opportunities! A full list of volunteer opportunities is available on our volunteer sign up page. 
Key Volunteer Positions
Grandma's Marathon is lucky to have a dedicated team of key volunteers and volunteer captains who commit to making our race weekend a success. Our volunteer captains and other key volunteers are responsible for many elements of the event, including overseeing our 15 water stations, runner and elite athlete hospitality, planning of the William A. Irvin 5K, working with course marshals, and much more.
If you are an organized individual who enjoys helping others and is also passionate about Grandma's Marathon and committed to putting on a world-class event, please send an email to Program Director Alivia Nelson at [email protected] or call our office at (218) 727-0947.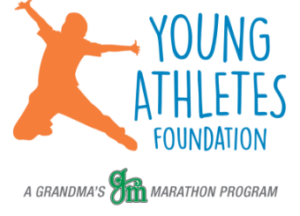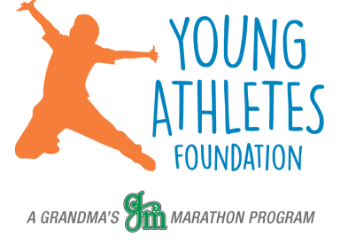 Grandma's Marathon is also involved with several other events throughout the year in partnership with the Young Athletes Foundation (YAF), the charitable arm of our organization.
If you are interested in volunteer opportunities or in any way being involved with the YAF, please click HERE to learn more about how you can help.