The official Grandma's Marathon training group, led by certified coach Tony Stensland, is designed to prepare you for a successful race day.
Whether you're participating in the marathon or half marathon, this is the perfect place to gain confidence while feeling the camaraderie and support of other, like-minded runners!
Tony Stensland is a certified coach with USA Track Field & Field (USTAF) and Road Runners of America (RRCA), and he has been coaching runners since 2009.
Stensland has seen great success with both groups and individuals, helping hundreds achieve personal running goals ranging from first-time marathoners to Boston Marathon qualifiers.
A Duluth area resident, Stensland has long been involved with Grandma's Marathon and holds a deep passion for helping his runners become the best versions of themselves.
PRICE: $189 
(This price does not include the event entry fee. Training group participants must register for their event of choice on their own.)
WHAT YOU GET: Group runs, event-specific training plan, and individual support and resources from a USATF- & RRCA-certified coach. Participants will have the option to select beginner, intermediate, or advanced training levels for either the half or full marathon.

GROUP RUNS: There will be a total of 65 group runs in the Duluth-Superior area over 22 weeks, beginning in January — Tuesdays and Thursdays at 5:00 p.m. and Saturdays at 8:00 a.m. (7:00 a.m. beginning in April).
MONTHLY SPEAKER SERIES: Guest speakers will focus on different topics throughout the training cycle. 
TIMELINE
Registration Opens: October 1, 2023
Optional Informational Meeting: January 9, 2024
1st Day of Training Group: January 23, 2024
Last Day to Sign Up: March 1, 2024
Race Day: June 22, 2024 
Email will be the primary form of communication.
Every Sunday, group participants will receive an email from your coach with details about the coming week's workouts. Participants may always reach out to their coach directly with questions about the training program.
Participants will also be invited to join a Facebook group to connect and interact with other members of the training group.
FREQUENTLY ASKED QUESTIONS
WHAT HAPPENS IF THERE'S BAD WEATHER?
If it's necessary to cancel a group run due to inclement weather, participants will be notified as soon as possible via email.
WHERE WILL MOST GROUP RUNS BE HELD?
All group runs will be held in the Duluth-Superior area, but the most often used locations will be the Rose Garden, Canal Park, and Lester Park in Duluth.
CAN YOU PARTICIPATE IN THE TRAINING GROUP IF YOU'RE NOT RUNNING A GRANDMA'S MARATHON WEEKEND EVENT?
Yes. The signup for your marathon weekend event is separate, so everyone is invited to participate in the training group if desired.
WHAT IS THE REFUND AND/OR TRANSFER POLICY?
Training program fees are non-refundable and non-transferrable.
For pre-race training and coaching programs along with apparel and other useful tips and tricks available
through our partners, please see below.
Whether you train better on your own or as part of a group, the ASICS Runkeeper Go training app is here to offer the support you need ahead of race day.
As part of your registration, ASICS will provide free access to the Runkeeper Go premium experience. The app features premium training plans and guided workouts led by ASICS running coaches. Additionally, users can easily set goals, train, and, track their progress in the build up to the event.
All participants will be receiving an email in early 2024 with instructions on how to download and use the ASICS Runkeeper Go training app.
Put the worries of training aside, and focus instead on the fun part of reaching your finish line in June!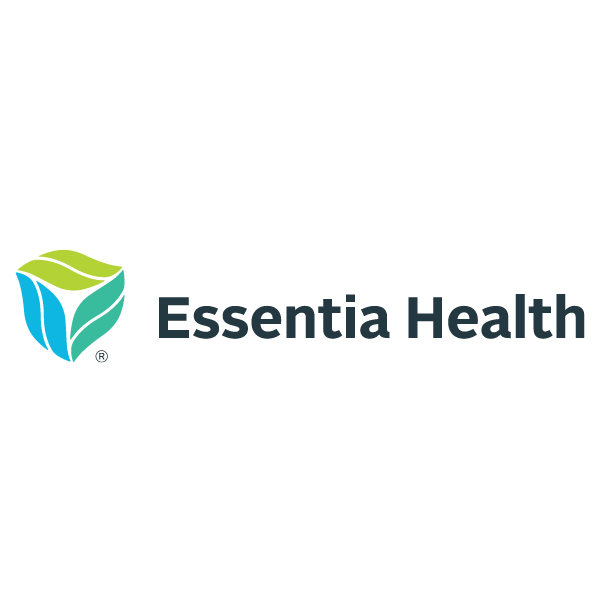 We want to see our participants at the finish line, not in the medical tent.
To help in that effort, our major sponsor Essentia Health offers our participants year-round support. Led by our Medical Liaison Cristina Nistler, Essentia Health has a team of experts to provide you with advice on proper training habits, rest and recovery, nutrition, strength training, and much more.
Each year in Duluth, Essentia Health hosts a "Gearing Up for Grandma's" event aimed at helping our participants physically, mentally, and emotionally prepare for their race weekend in June.
Check out the full 2023 "Gearing Up for Grandma's" program, or click HERE for a video library of more helpful tips and tricks from doctors and experts at Essentia Health.
DATE: January 9, 2022
LOCATION: The Garden Event Center (425 S. Lake Avenue, MN 55802)
TIME: 5:15 p.m. to 8:15 p.m.
COST: Free
As training starts to kick into high gear ahead of June, our "Gearing Up for Grandma's" event is a chance for our participants to get questions answered, learn new things about training and nutrition, and meet like-minded people with the same goals and challenges for the coming months.
Sponsored by Essentia Health, our "Gearing Up for Grandma's" event is intended to provide help and resources to participants of all ages and abilities ahead of the big race in June. We want all of you to stay healthy during your race and to cross that finish line – there truly is no better feeling in the world!
SCHEDULE OF EVENTS
5:15 p.m. – Doors Open & Sale Starts
5:30 p.m. – Happy Hour (appetizers & cash bar)
6:15 p.m. – Welcome
6:20 p.m. – Presentations
Essentia Health (Cristina Nistler)
Tortoise & Hare Footwear (Jim & Mary Stukel)
Keynote Speaker (Dick Beardsley)
7:15 p.m. – Raffle for (5) 2023 Free Entries
7:15 p.m. – Individual Q&A Opens
Dick Beardsley, Keynote Speaker
Cristina Nistler, Essentia Health
Joe DeVlieger, Essentia Health
Jim & Mary Stukel, Tortoise & Hare
Grandma's Marathon, Race Information
8:00 p.m. – Last Call
8:15 p.m. – Event Ends
A two-time Grandma's Marathon champion, Dick Beardsley will be available after the formal presentation portion of the event for photos and to sign autographs. He will also be selling copies of his book, Staying the Course: A Runner's Toughest Race.
We will also be holding our annual Grandma's Marathon blowout apparel sale on site, and each purchase made on the day comes with a FREE shirt.
A video library of helpful tips and tricks from Essentia Health physicians, nutritionists, and physical therapists can be viewed HERE.